Faculty & Staff Dining Funds - Description
Use your Faculty & Staff Dining Funds and enjoy convenient campus dining savings along with access to some of the most nutritious, flavorful, and innovative foods in the city of Atlanta. For your campus dining convenience, we have two ways to deposit. Both options come with the same benefits and are declining balance that can be used at any of our campus dining locations.
Funds never expire! Bonus account funds are accessed automatically when funds in the main account are depleted.
Blank Space (small)
(text and background only visible when logged in)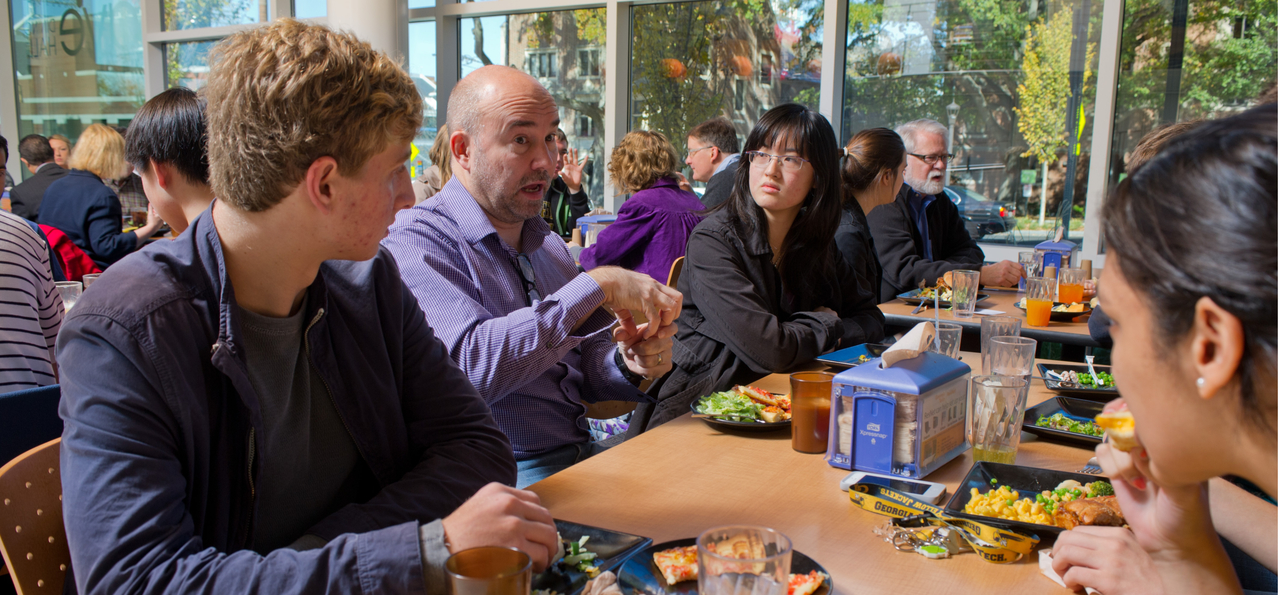 Payroll It
Georgia Tech employees may now use payroll deduction for their campus dining experience. Sign up by logging into OneUSG Employee Self Service and click the Payroll tile. Next click the Voluntary Deductions tile, and then Add Deduction. Click on the search icon next to Type of Deduction and then choose "Faculty Staff Meal" and enter an amount. While recurring deductions under $20 are permitted, only individual deposits of $20 or more earn a 20% bonus.
Agree to have money deducted every pay period
Receive a 20% bonus with every deduction of $20 or more
Faculty & Staff BuzzCard Deposit
Georgia Tech employees can deposit funds directly to their BuzzCard to pay for their campus dining experience.
Deposit a minimum of $20 using the BuzzCard Portal
Reload funds at any time
Receive a 20% bonus with every deposit of $20 or more